2023 Puppies on the way. The Wait is Over.The work has been done. These breeding have taken place January 2023.
Outlaw x Bianca
Boss Hoggs Jefe x Miss Franchise
Von Hogg Slayer x 357
Von Hogg Slayer x Starburst (This Collaboration Produced Purge,Louie,Mellow & Wisdom)
Miss Franchise is Pregnant!!!    
Boss Hoggs Jefe was Bred to Miss. Franchise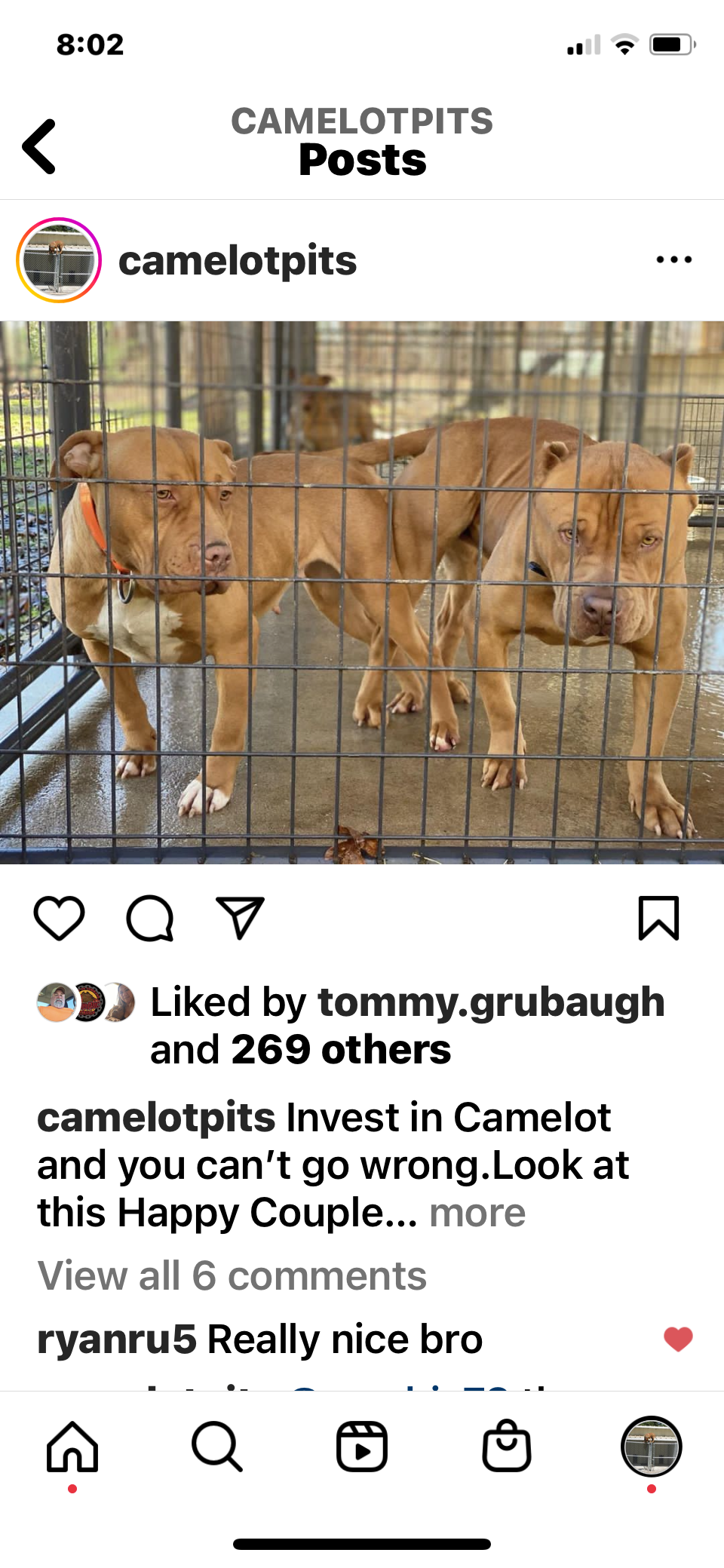 Outlaw has been bred to Bianca  January 2023. The Puppies were so Phenomenal from the first breeding that I had to repeat the breeding.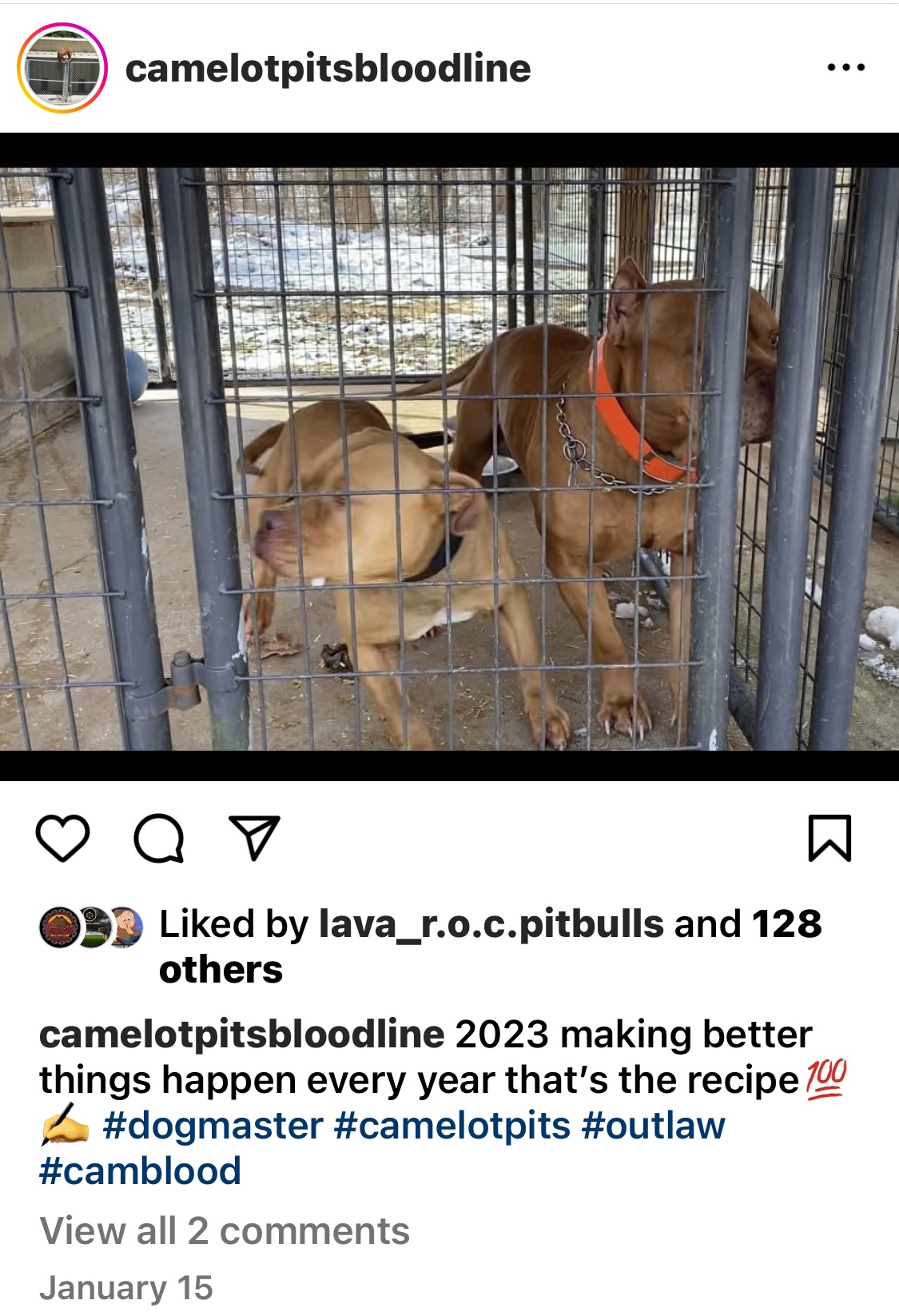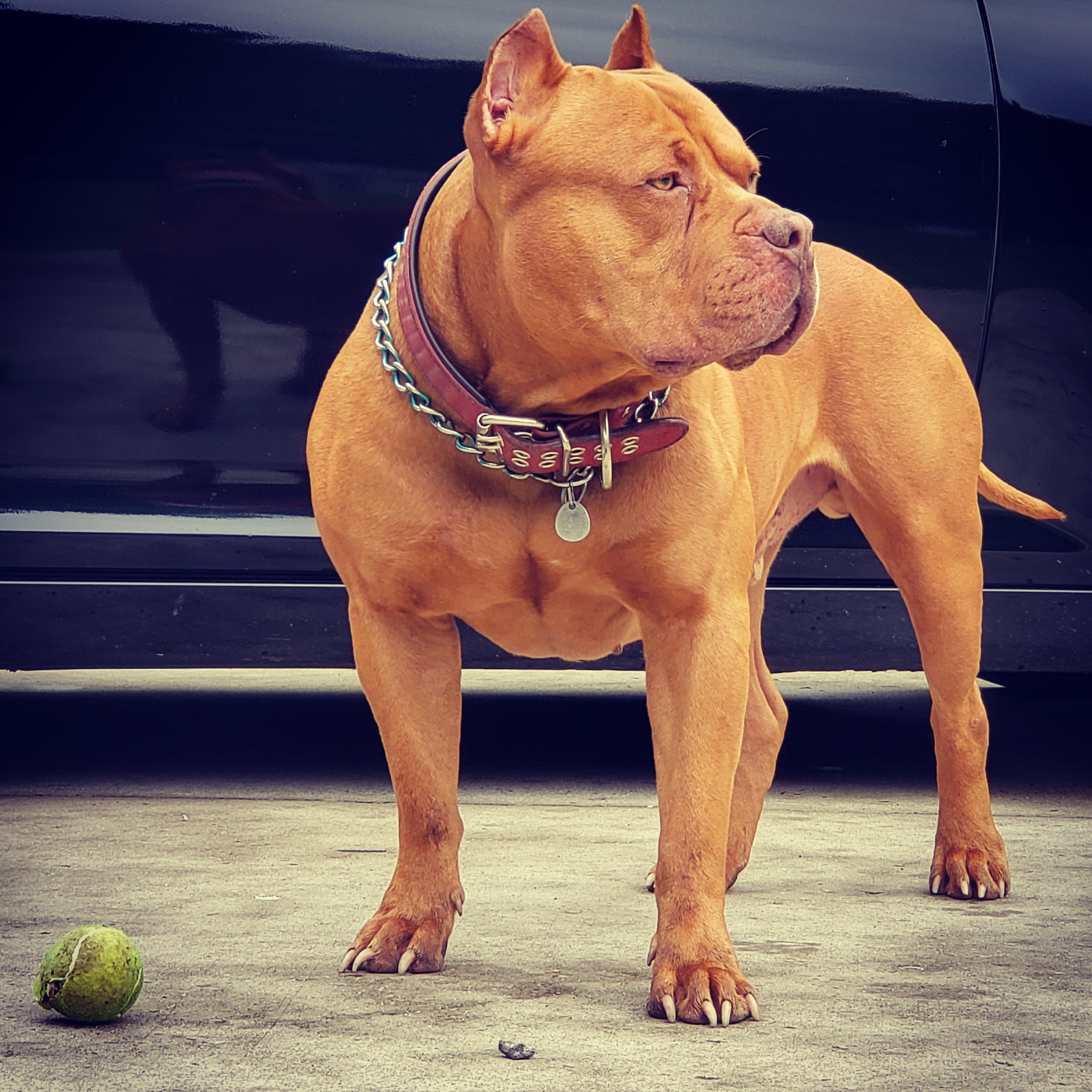 Von Hogg Slayer has been bred to 357  January 2023. This is a repeating breeding. The guess work is taken out. This is Old School Blood!!!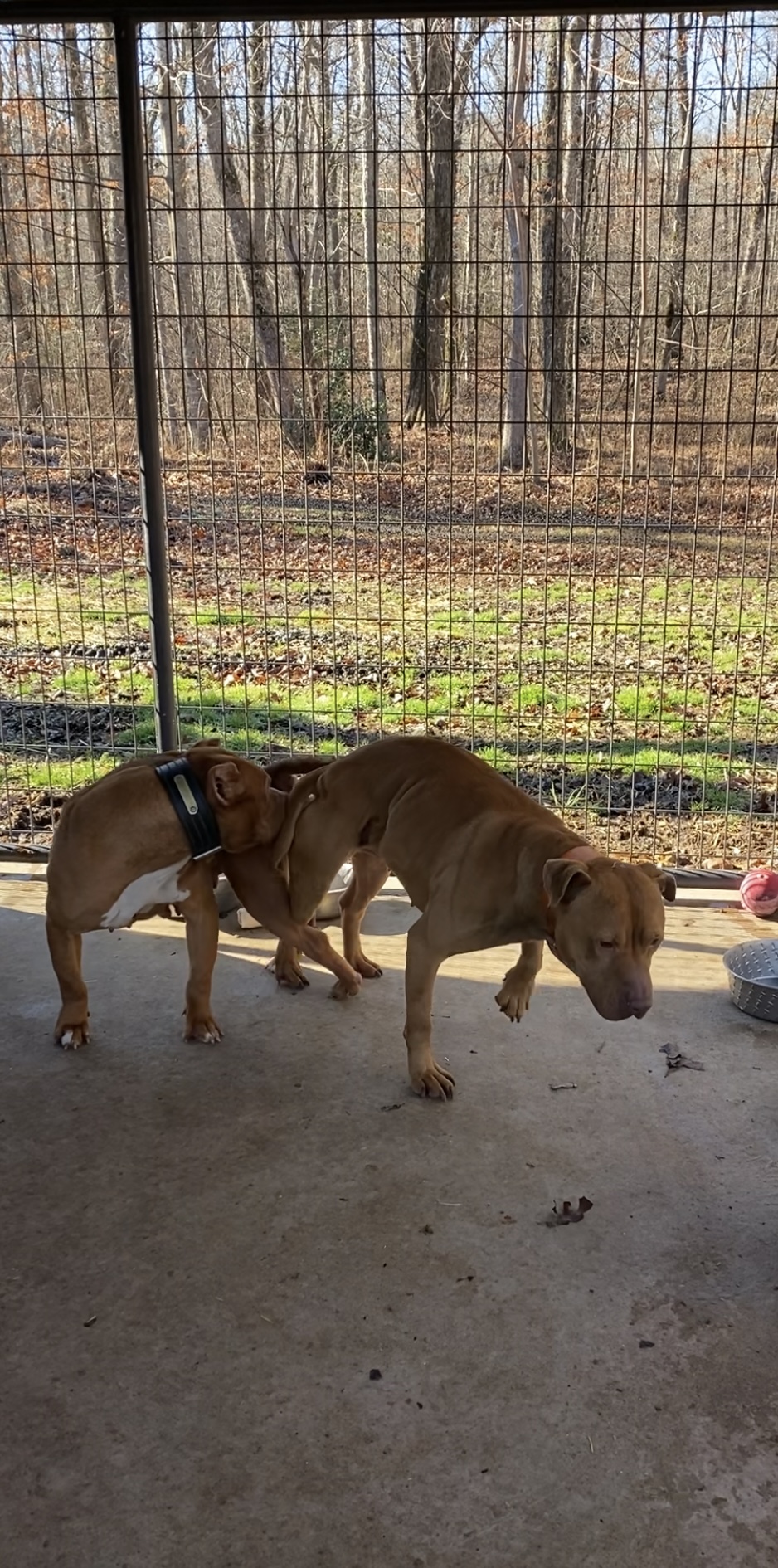 Von Hogg slayer has been bred to Starburst.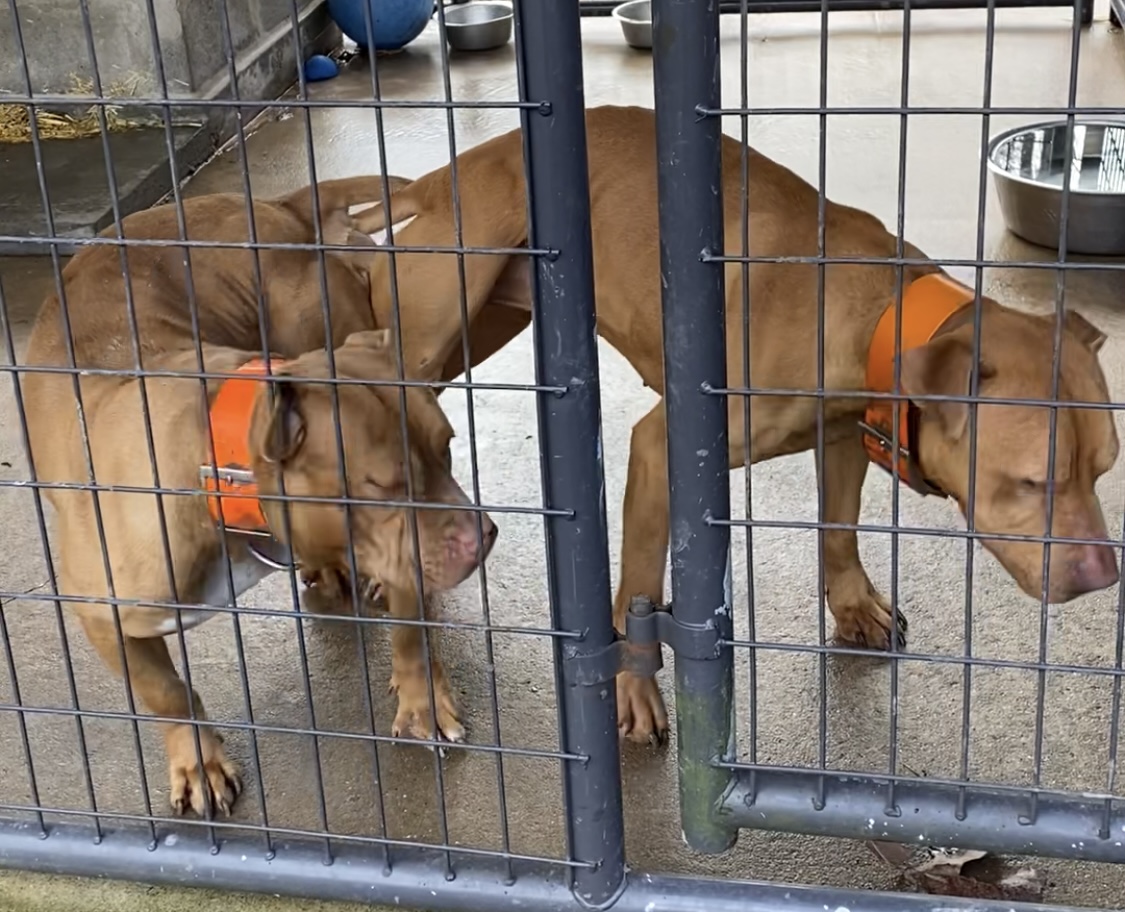 If you want to get on one of these Amazing Breeding's  You Can reserve a puppy today. Puppies are 5K from these breedings. The deposit is 1K.
I'm Creating Breedings that will Carry the Camelot Pits Bloodline on for another 20 Years. We are Producing dogs that know one else can. 
New Breeding Schedule will be updated frequently. I Always have something Special Going On!!! 
 We're in Beast Mode here at Camelot !!!
Planed Breeding going down Very Soon 
Drako x FireFly
Drako x Miss Crazy
Von Hogg Slayer x CupCake (The breeding that created Bug}
Check out the Puppy Page for Puppies Ready to go.   Different Combinations Different Prices
This is the only place you can get a Direct Son or Daughter off of Word Famous Camelot Pits Outlaw.
Ready for your very own Camelot then Dont  procrastinate and miss out on your new family addition. They go fast. Payment Plans Available. You just have to ask. I will work with you to make Your Dreams of owning a Baby Camelot Come True!!! 
We breed for the Deepest Red gene pool. We do our best to eliminate any white gene. Weve been doing a great job eliminating white dogs & red dogs with Dudley noses. A Dudley nose is considered a Major Flaw. The white dogs seem great when their young but as they age the problems come out. Im speaking about my own experience with the white dogs that I produced back in the day. The white dogs go def & blind. Snowman went bling. Pimp Juice went def. China white became both def & blind. Those were the last white dogs I produced & that was decades ago. You have to respect someone that recognizes the flaws in his program & eliminates it. You wont see any other breeder being honest like this. Stay Woke!!!
No Cash Refunds. Deposits can be moved to a different breeding. Puppies are required to be paid in full by the time they reach 6 weeks old. This way everything goes smoothly as planned. We do a lot of shipping.  There is a lot of coordinating. I hope you all understand. I have a system that works.
We do Not accept cash. Payment is required before pickup.